Image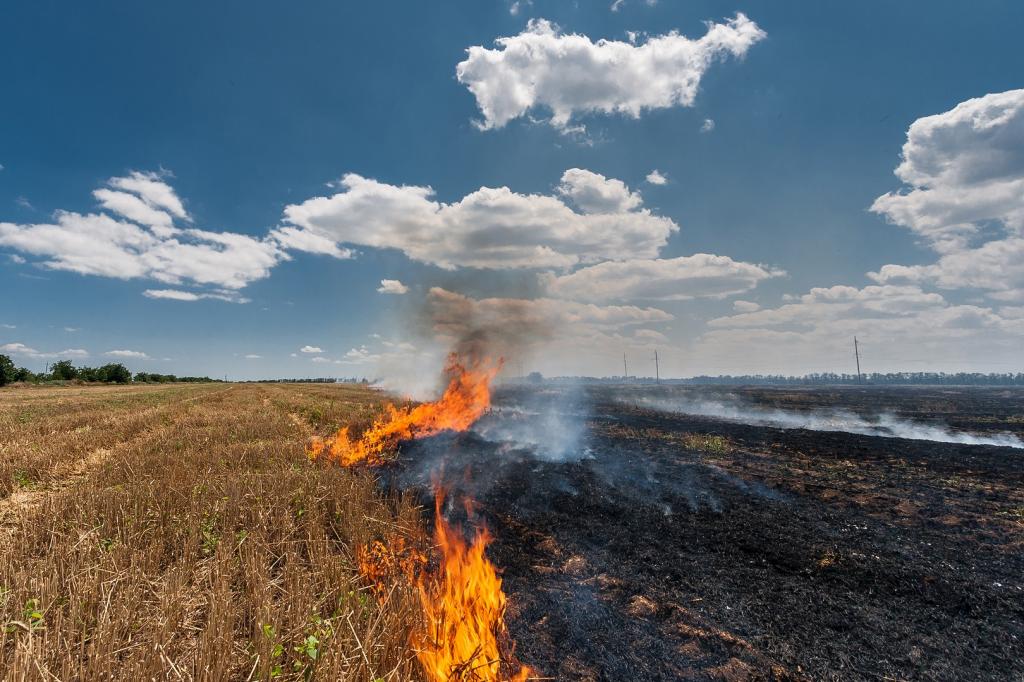 Stubble burning is a process of removing the straw stubble left behind after harvesting grain, like paddy, wheat, etc, by setting them on fire. It is mainly practiced in Punjab, Haryana, and Uttar Pradesh, but now, it's spreading to other parts of the country. The main reason for stubble burning is the less time available between rice harvesting and sowing of rabi crops. A  delay in sowing of the latter adversely affects the wheat crop. In 2021, a total of 86,606 farm fires were observed in between September- November in Punjab and Haryana.
Stubble burning creates a negative externality in the form of air pollution due to emission of carbon dioxide fine particulate matter, and degradation of soil due to loss of minerals, organic carbon and it kills critical bacteria and fungal population. It is affecting the air quality index and is considered a major cause of population in the national capital and its adjoining region. From October-December 2020, the air quality in New Delhi and northern India reached up to 20 times higher than the threshold level defined by the WHO.
To address this issue of stubble-burning crop residue management should be made cost-effective for the farmers. National schemes provide farm machinery banks but there's the issue of time unavailability of machines to farmers. Also, the Indians Agriculture research Institute devised a bio- enzyme. Named PUSA, it decomposes the stubble in 20-25 days, furnishes it into manure, and improves the soil quality.
The sustainable solution should be brought forward to farmers, educating them and clearing their misconceptions. Stubble burning should be addressed at all levels to reduce its effect on the environment and human health.